Are you one of those writers who struggles to find topics to write about? I hear that a lot: "I just don't have any ideas!"
So I decided to take a few minutes and find some article ideas for you. (You're welcome.)
Seriously, I did not spend hours gathering the ideas for this post. I collected press releases for a week that come in my inbox due to my long history as a business reporter, and then took perhaps 5 minutes apiece to think on them.
Then I used them as jumping-off points for story ideas. That's it.
This post breaks down my process of developing a little tidbit of news into a pitchable idea, honed from 12 years as a staff writer at two business publications.
But you could do the same with overheard gossip, with scanning through publications and reslanting articles, with info you get in interviews…you name it.
Why collect story ideas? If you hope to be a working freelance writer, seeing your byline in publications, you need a big stack of story ideas.
If you fantasize that you can earn well as a writer, and editors will hand you ready-made ideas…sorry, that era ended with the rise of the Internet and the decline of print.
Today's reality: When you know how to develop salable story ideas, you get more assignments, get in the door at bigger publications… and you earn more money.
Think of those story ideas as keys to the publication kingdom. The more keys you have, the more doors you can open.
Ready to turn on the idea-generating part of your brain and learn how to create an article-idea gold mine? Then let's go!
How to Find Topics to Write About
The key to quickly developing article ideas is to take the information you find, and start asking questions about it. Questions like:
Is this part of a trend?
Is this the only example of this, or are there more?
What will happen next with this?
Is a celebrity doing this?
Who would be interested in this?
What questions are left unanswered by this?
Watch this process in action with the press releases below. Each of them would probably be a snooze if you just recycled exactly what the PR people thought was exciting. But use it as a starting point, give it a twist, and you get interesting ideas.
For the newbies, 'TK' is editor-ese for 'a number to come, once we decide how many tips or bullets we've got.'
Headline: AI is the future, and our children aren't ready
Gist: Schools are not providing adequate skills to succeed in a world where artificial intelligence will transform the future labor force, according to new research from ESCP Europe.
That new study provides a good news hook for stories about AI, education, and the workforce.
Questions: Are there any pilot programs teaching kids AI that could be showcased in an article? I Google that and find MIT is teaching AI to gradeschoolers.
What are the stats on how many different jobs will require AI knowledge in the future?
Should AI be taught in schools? I see a child-led nonprofit is doing it – maybe that's a better approach? Or maybe something else?
Article ideas:

1. Pioneering Program Teaches AI to 6-yr-olds (for a teaching trade magazine)

2. The TK Types of Jobs That Will Require AI Knowledge By 2030 (perhaps for an HR-managers' magazine? One of the job-compiling site blogs like Glassdoor?)

3. Meet the Child Entrepreneurs Helping Kids Learn AI (many possible outlets – entrepreneur/business magazines, kid magazines such as Discovery Girls).
Headline: European Wax Center moves HQ and hires first Chief Franchise Officer

Gist: OK, so this is one of those situations where the release is real boring company news. They have 700 locations, they're growing. But… their new exec is from Dunkin' Brands, of Dunkin' Donuts fame. It's always interesting when an exec at a well-known, international brand moves to a less-known company. Why'd they do that?

Questions: Is interest growing in waxing? On a quick search, I see an Inc. article from 2016 forecast big industry growth, and men getting more into waxing and laser hair removal was growing, too — time to circle back on those predictions and see if they're coming true.
Is there an executive exodus going on at Dunkin'? I'd look for other news releases announcing new jobs for former Dunkin' managers…maybe a story on a franchise giant who's a household name there, if I could get an interview and learn why they're unhappy. Assuming these ideas pan out, they suggest some story ideas.
Article ideas:

4. Why Men Are Getting Into Laser Hair Removal (GQ, maybe?)

5. Dunkin' Execs Head for the Exits in Shakeup (FastCasual restaurant trade magazine?)
Headline: Data Story: The Secret Lives of SMB Owners

Gist: According to new data from Bluume, the trusted solution for SMBs, one third of small business owners have dated their customers. Bluume's "Secret Lives of Small Business Owners" offers new insight into how SMB owners operate their professional and their personal lives.
The survey also looked at SMBs' theft policies, revealing that while shoplifters may get caught, they likely won't get in trouble.
The study found:
Over three-quarters (78%) of retailers won't confront shoplifters
Two thirds of SMBs do have a policy on theft (64%), and the policy is to call the police (39%)
Another 28% confront them and ask for the merchandise (28%) and one fifth ban them from returning to their business (22%)
More men than women have a policy on theft (70% for men and 56% for women)
The findings also revealed:
Nearly half (49%) of the Bluume survey group said offering good customer service is their No. 1 concern
42% percent of small business owners said managing their technology is both a concern and a pain point
67% turn to social media to attract business and engage customers
Questions: This is one of those studies that is packed with goodies. Their headline, about SMBs dating their customers, is interesting, but there are many more jumping-off points for stories here. The stats that jump out at me as most interesting are on romance, social media, and theft. My only question here is how many different stories could I wring from this, for noncompeting publications? Just a few examples below.
Article ideas:

6. Why So Many Business Owners Date Customers (for a relationship site, or a retail trade magazine) — interview several owners who dated a customer about how and why it happened, along with relationship experts discussing the psychology behind this.

7. Go Ahead, Steal — Most Shop Owners Won't Do Anything (for Vice or another sassy-culture site)

8. TK Quick Ways Business Owners Can Promote on Social Media (for a business magazine) — Using the stat as a starting point, collect social-media marketing shortcut/productivity tips from experts.
Headline: Don't Give Your Brand a Bad Name

Gist: Alexandra Watkins, CEO of the branding company Eat My Words, has a new book: Hello, My Name Is Awesome: How to Create Brand Names That Stick (Oct. 2019, Berrett-Koehler).
Watkins says that a company's brand name shouldn't look like someone got drunk and played Scrabble. A brand name will last longer and get used more often than any other business investment. Yet many names aren't very likeable. At best, most names are mediocre. Watkins has a proven framework that will help you make a name for yourself.
Questions: Ooh, branding. It's a topic of perpetual interest in business, and now there's fresh advice. Her book testimonials are also from some top-drawer people such as the founder of Zappos.
Article ideas:

9. How Zappos' Tony Hsieh Renamed His Company — and Rode to Glory (AdWeek's 'Inside the Brand' channel online)

10. Naming Your Company? Avoid These TK Branding Mistakes (Entrepreneur)
Headline: New Survey Reveals Last Year 10% of Small Businesses Went Out of Businesses after Experiencing a Data Breach

Gist: The National Cyber Security Alliance (NCSA) released a survey that showed a majority of small businesses (88%) know that they are a likely target for cybercrimes.
Of surveyed businesses:
58% have a response plan that they can immediately put into action
36% say they would be able to fully operate without computers following a breach
But despite the knowledge that a majority of small businesses have, in the last year a total of 10% of SMBs went out of business after suffering a data breach.
Questions: Could I interview experts to get tips on how to avoid a data breach? What do solutions cost, which are most affordable? Thinking this industry group could give me leads on sources.
Article ideas:

11. TK Affordable Ways to Protect Your Small Business From Hackers (Small Business Today)

12. Hard Lessons from SMBs Who Went Bust After a Data Breach (interview owners who lost it all) (Entrepreneur)

13. Here's How to Create a Simple Data-Breach Response Plan (Wired)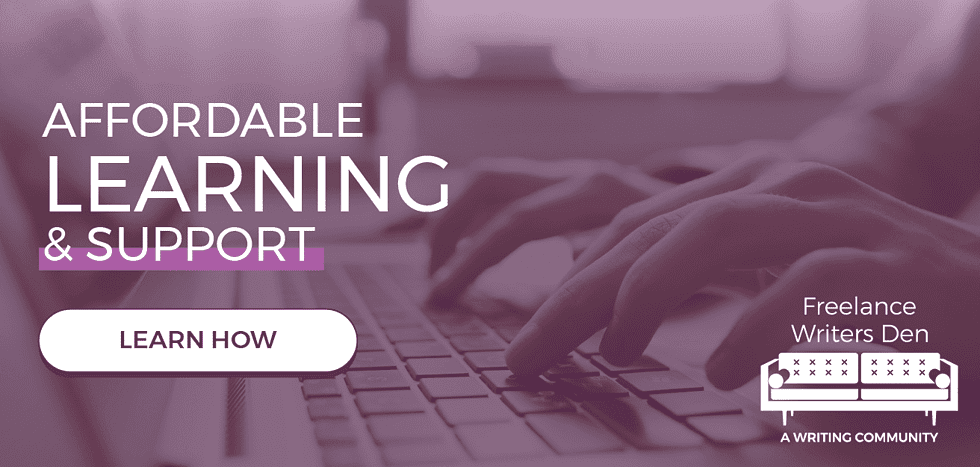 Headline: Social Good Start-Up Jarous Inspires People and Businesses to Give Back to San Francisco

Gist: This week, self funded start-up, Jarous, has officially launched! Jarous provides people with the platform and tools that can help make our communities better – specifically San Francisco.
This new free app is a goal setting platform that fosters the economy and environment of social giving, and is making it possible for individuals to give back to their community every time he or she does something good for him or herself.
The idea behind Jarous is simple: Make change to give change.
Questions: Are social-change, app-based startups a trend? Are there other recent launches? A quick search reveals many different types of social-good startups — could probably find enough that are similar to this to do a roundup.
Article ideas:

14. The TK New Social-Good Apps That Help You — And The World (YES! or Bright)
Headline: Jennifer Lopez Loves Cannabis Eye Cream

Gist: Makeup artist Scott Barnes reveals the superstar's incredible beauty secret. For her beautiful, immaculate eyes, jlo uses a cannabis eye cream. "EyeMATRIX", by Biotulin, contains Cannabis Sative Seed Oil combined with the organic Botox complex Biotulin. "EyeMATRIX" reduces dark circles and bags under the eyes. At the same time, the product is made purely from plants and is THC free.
The organic Botox complex Biotulin is considered the secret tip of many stars and royals. International media report that Kate Middleton, Meghan Markle, Queen Letzia of Spain and Michelle Obama also put their faith in Biotulin as a botanical alternative to Botox.
Read about all 5 of jlo's beauty secrets here, presented by make-up artist Scott Barnes.
Questions: Celebrity alert! Anytime it comes to light that a celeb is using an innovative product, there are story angles galore. The story already written by her makeup guy is her 5 beauty products… so where else can we take this?
Celeb and consumer beauty mags are all over it already, but there are publications for cannabis growers and marketers. And… how many makers of cannabis eye cream ARE there? Is that figure growing? Are there a lot of new products?

Article ideas:

15. Will Cannabis Eye Cream Boom Now That Jlo Uses It? (Leafly)

16. Why Cannabis in Skin-Care Products is 2020's Big Trend (Beauty Store Business)
Headline: Phoenx Sustainable Luggage Brand Launches Kickstarter

Gist: Well… what it says. They didn't really send a press release, just a link to their Kickstarter page. Their luggage is made from recycled materials, and with easily replaceable parts. As I write, they're struggling to make their $84,000 fundraising goal.

Questions: Sustainable luggage — is that a coming trend? I'd search for other luggage startups making a sustainability claim.
Because I wrote an e-book about crowdfunding for entrepreneurs, I happen to know luggage is a huge Kickstarter category. How does this one fit into the big picture?
Article ideas:

17. Meet the TK Luggage Startups Burning Up Kickstarter (SmallBizTrends)

18. Is Luggage the Next Sustainability Frontier? (Pebble, Green Living)
Headline: The Hottest New Game for the Holiday Season

Gist: Spontuneous – The Song Game is an old fashioned, tabletop board game, with no electronics. It's a perfect game for all ages and crosses all genres of music. For the past two holiday seasons, Spontuneous has been the #1 Best Seller on Amazon for board games with over 1,800 4.5-star reviews.

Questions: So, this release is kind of a liar, because this isn't a NEW game — it was a hot game the past 2 seasons! Don't you love PR people? But I'm interested that this seems to be a music-based game, which is fairly unusual.
So I'm not buying their premise, but it does remind me that lists of hot games to buy your kids for Christmas is an assignment someone will certainly be getting.
The key is to iterate this a bit and give it some slant, such as an age group…and then do more research to find the items for my list. Besides looking at upcoming releases on Amazon, I could talk to gaming experts to spot upcoming trends for this season.
Article ideas:

19. TK Brand-New Toys and Games for Your Tween This Christmas

20. Try These TK Music-Based Family Games for Christmas
Headline: What Facebook's Campaign Budget Optimization Algorithm Means for Small Business

Gist: With FaceBook's Campaign Budget Optimization Algorithm in place, small business advertising methods need to change in order to continue to be effective. Not only that, but ad prices are soaring and means that small companies need to spend more to achieve the same results they have had in the past.

This algorithm takes away the need for small business to employ a dedicated strategist by integrating Artificial Intelligence (AI) into their audience targeting. FaceBook is amazing at showing extremely relevant ads to users and has the largest number of advertisers than almost anyone else. This is because they have so much data on users and can target them precisely.
"While this method may work for some small businesses, the cost to reach their intended audiences will, in most cases, be prohibitive as ad prices keep going up," says Ryan Pamplin. "What is boils down to is that FB can't do all of the things a human can do efficiently, but it may for some people who are selling products with high retail price points."
Questions: Understanding the ever-changing world of best practices in Facebook ads is a cottage industry. Tons of businesses advertising on there. This is practically a rip-and-read headline, but could I niche it for various audiences?
Article ideas:

21. What Small-Business Advertisers Need to Know About Facebook's New Budget Optimization Algorithm (Social Media Examiner, Mobile Marketing magazine)
Headline: Why HSBC Relies On This SaaS Platform For Lending

Gist: Biz2Credit, an online small business financing platform, just launched Biz2X, a turnkey AI-powered SaaS platform for financial institutions to provide a customized online lending experience for their SMB customers.
The company has partnered with some of the largest multi-national brands including HSBC, Standard Charter, Popular Bank and Customers Bank.
Questions: Obviously, the story isn't that one finance site has launched one new AI-powered SaaS tool. But are there more? A quick Google search says yes, there are many.
On another tack, how do customers feel about robots being involved in the process of deciding if we can borrow money? Don't feel like that's something I knew…and as the release points out, major banks are using this technology. Hmmmm…
Article ideas:

22. TK AI-Powered Tools for Lending Compared (American Banker)

23. When Robots Review Your Loan Application: Here's How to Get Approved (Bankrate.com)
Does this little exercise open your eyes to how you can find topics to write about? Hope so.
Full disclosure: I did very light research on publications, so don't ding me if one of these is no longer printing, please. Just wanted to give you an idea of how many types of publications there are, and how you can re-slant a story for another type of market. Hope this brainstorm helps you!
View our latest resource on learning how to make money writing
How do you find topics to write about? Share your approach in the comments.